User research studies

Contextual inquiry and systems


---

Research Methods, Spring 2022


How might we use blockchain to ensure that type designers are fairly compensated and recognized?
During this project, my team and I investigated the intersection of blockchain and type design. We interviewed blockchain enthusiasts, type foundries, and designers, and then compiled our findings with affinity diagramming. With our learnings, we created a basic blockchain-based app for crowdfunding type designers.

If I had more time, I would redesign the interface of the app.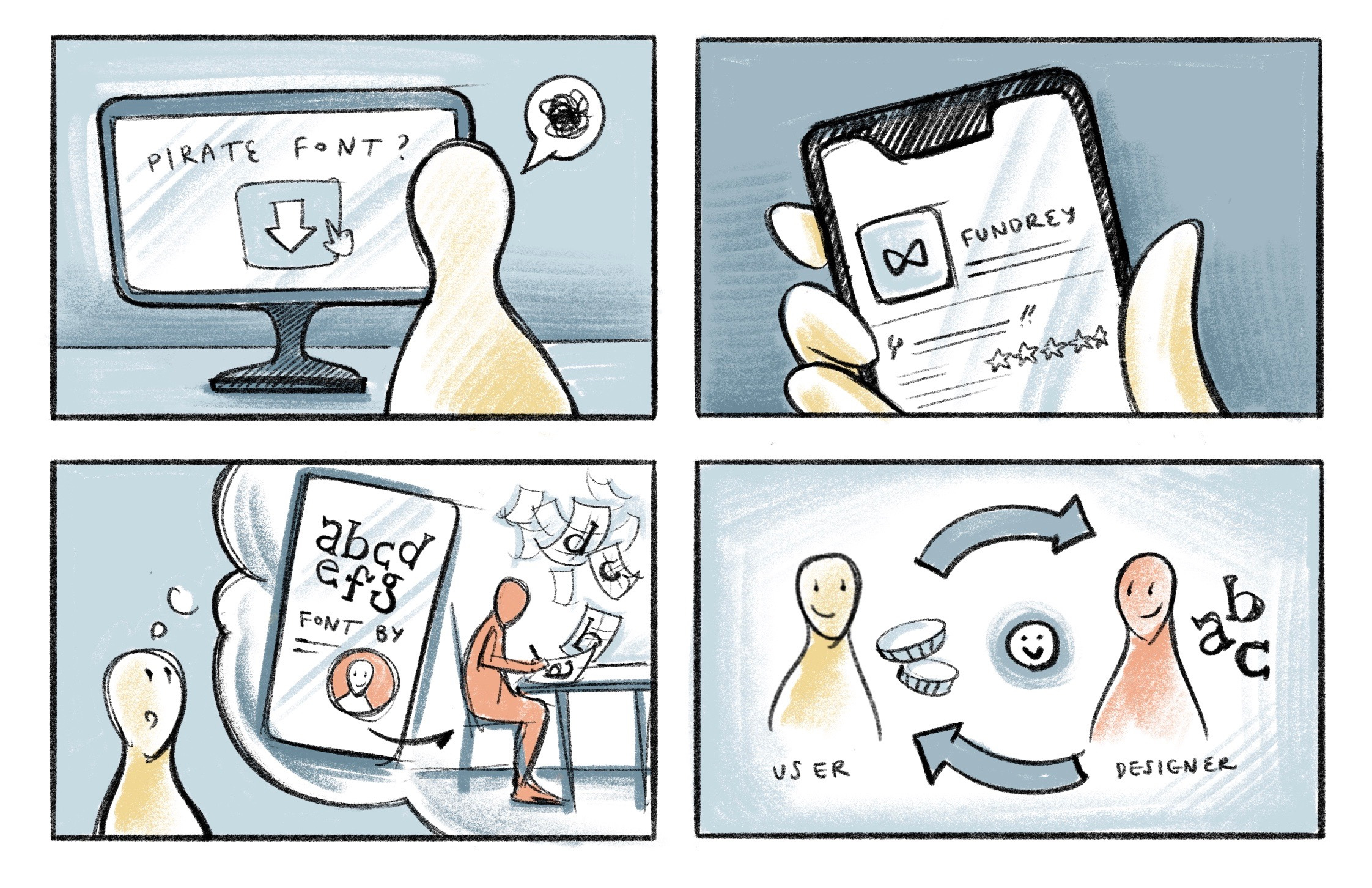 ---

How People Work, Fall 2021


Food Insecurity @ CMU
Food insecurity can happen to anyone — even those who can afford food. Food security is a human right, and therefore food insecurity is at the fault of the system rather than the individual. However, students at CMU face considerable barriers to accessing good food on campus at fault of the design of the dining system.

We researched and identified these barriers and suggested interventions to improve the dining experience at CMU.



Team:

Jiyeon Chun
Bryce Li
Emily Liu
Shaoting Yan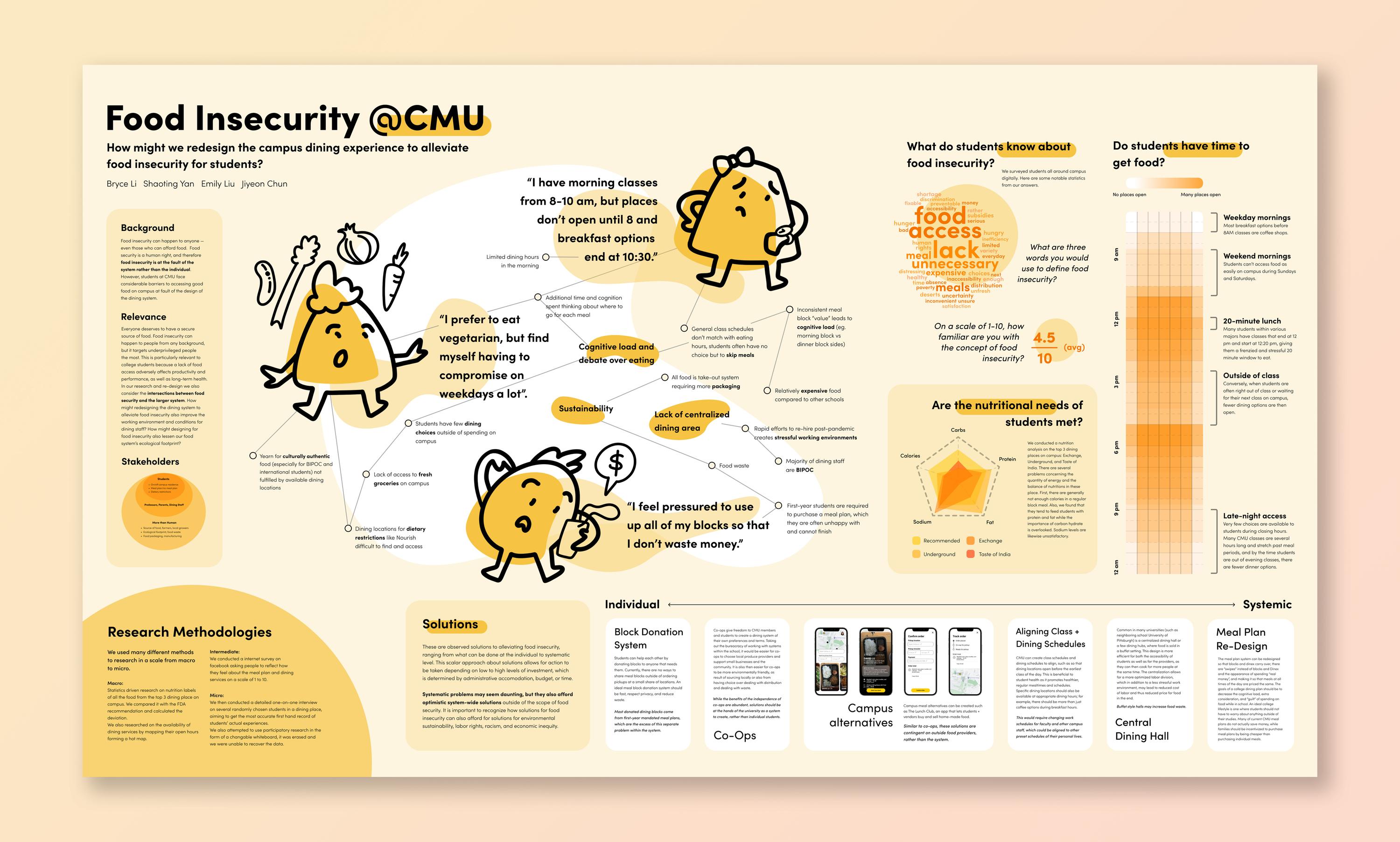 ---

Coming soon: Researching how people pick up and place stuff in VR with paper prototypes