ARcademy (WIP)

Exploring the intersection of education, entertainment, and tech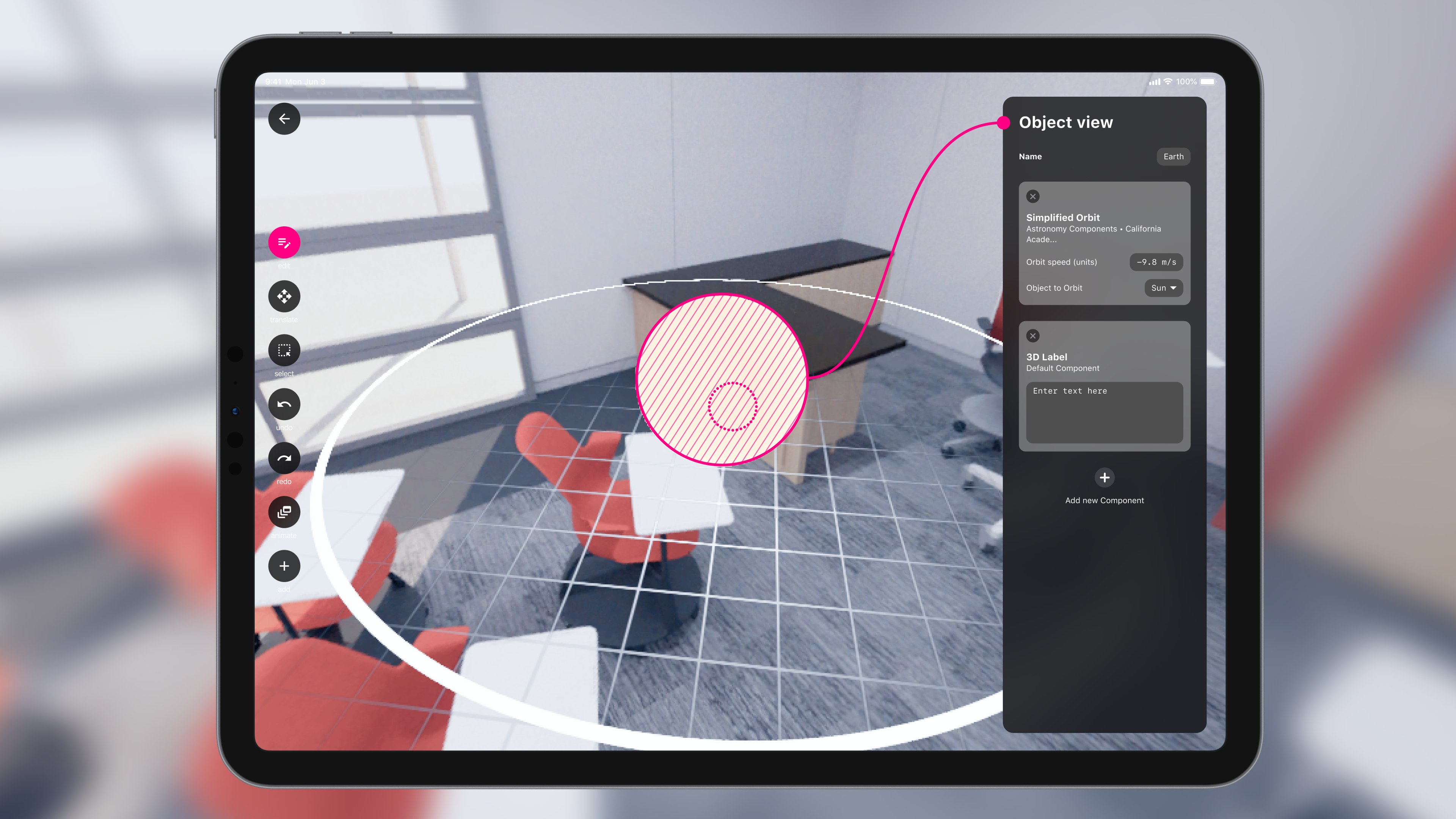 ARcademy is an ongoing product that's part of the CMU Entertainment Technology Center's initiative to enhance educational engagement with technology. As a product designer at the center, I am currently working on multiple projects, such as teacher-first creation tools for educational AR lessions and a product website.
Teacher-first approach
I'm creating this product around teachers– people who are resourceful and tech-savvy with general education tools, but often do not have experience with 3D or AR. I experimented with different interactions in selecting, moving, and scaling objects in 3D space to make it more intuitive for people who don't have 3D software knowledge.
🚧 VIDEO UNDER CONSTRUCTION 🚧
Classroom-based experiences

I'm creating this product around classrooms with student and teacher interactions in mind– in a messy classroom with a lot of students, traditional floor-based anchoring is hard to use. By introducing printed anchor, the teacher can direct the purpose of physical spaces, supporting group-based discussions, and contextually blend physical space with digital content.
🚧 VIDEO UNDER CONSTRUCTION 🚧
Website
I designed and built
a simple website ︎︎︎
for Director of Educational Engagement John Balash's teams, showcasing the efforts across teams and providing 3D resources for outreach partnerships.
Above: a screen from an early-stage mockup